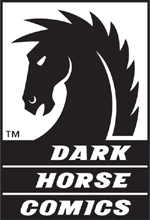 Dark Horse Comics is an American comic book publisher which released Indiana Jones comics from 1991 to 2009. The privately-held company is headquartered in Milwaukie, Oregon, and was founded in 1986.
In 1990, Dark Horse Comics acquired the license to produce comics for the Indiana Jones and Star Wars franchises, both of which had previously been with Marvel Comics. Rather than maintaining an ongoing series as Marvel had done with The Further Adventures of Indiana Jones, Dark Horse produced several multi-issue story arc series, testing the market with 1991's Indiana Jones and the Fate of Atlantis. The company produced several more story arcs through 1995 as well as publishing twelve issues which adapted episodes of The Young Indiana Jones Chronicles television series.
In 2003, Indiana Jones appeared into a non-canon Star Wars comic story: "Into the Great Unknown".
After a publishing hiatus of more than a decade, Dark Horse began producing more Indiana Jones titles in 2008, coinciding with the development and release of Indiana Jones and the Kingdom of the Crystal Skull. They also branched out into multiple formats for storytelling, with the digest-sized Indiana Jones Adventures series, and reprinting older material (both their own and Marvel's) in the Omnibus line.
Dave Land became the editor in charge of the Indiana Jones titles after he replaced Jeremy Barlow who had stepped down to pursue his writing career.
Bibliography
Edit
External links
Edit