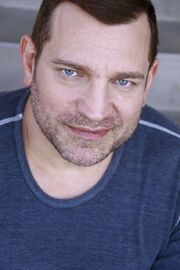 Dimitri Diatchenko (April 11, 1968 - April 21, 2020) was an American actor and musician who played a Russian Suit in Indiana Jones and the Kingdom of the Crystal Skull.
On April 21, 2020, Diatchenko died at his home in Coral Gables, Florida, apparently from a heart attack according to his agent. He was 52.
→

This article is a stub. You can help us by adding to it. Check out the

talk page

for hints on what needs to be done.
External links
[
]