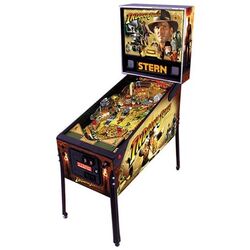 Indiana Jones was a pinball machine made by Stern Pinball in 2008 to coincide with the release of Indiana Jones and the Kingdom of the Crystal Skull.
→

This article is a stub. You can help us by adding to it. Check out the

talk page

for hints on what needs to be done.