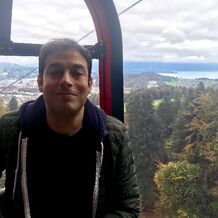 Jonathan "Jon" Kasdan (born September 30, 1979) is an American writer, director and actor. He is the son of screenwriter Lawrence Kasdan, writer of the first Indiana Jones film Raiders of the Lost Ark. Jake Kasdan, his brother, is also an actor and director.
Born on Los Angeles, California, Kasdan was diagnosed with Hodgkin's lymphoma when he was 17 years old at high school. He made his acting debut in his father's film The Big Chill. In the Land of Women, his directorial debut, premiered at the Cannes Film Festival in 2006. Working on television series as Freaks and Geeks, he too worked as an actor in the series Dawson's Creek and in the film Dreamcatcher. More recently, he and his father wrote the critically acclaimed box office bomb Star Wars film Solo: A Star Wars Story, in which he played the character Tag Greenley, though his scene was cut during the editing process.
In June 2018, Kasdan was hired by Steven Spielberg to write the script for the fifth Indiana Jones film after Indiana Jones and the Kingdom of the Crystal Skull writer David Koepp, who was originally attached to write the fifth installment, departed from the project.[1] On March 30, 2020, Kasdan stated on his Twitter account that his work on the film was over and that he was no longer involved.[2] Spielberg's directing replacement James Mangold stated on June 13, 2021 that he never saw any script written by Kasdan upon joining the project, writing the script himself along with Jez and John-Henry Butterworth.[3]
Notes and references
[
]
External links
[
]