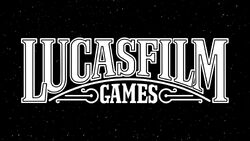 Lucasfilm Games (named LucasArts between 1990 to 2013) is a video game publisher and licensor named after George Lucas, the creator of Indiana Jones. A former developer as well, LucasArts was the producer of the majority of Indiana Jones video games.
Initially founded in 1982 as Lucasfilm Games, the company specialized initially in projects not related to either Indiana Jones or other significant franchise Star Wars, instead opting to make original games, most notably in the adventure genre, such as the critical and fan hit Maniac Mansion.
As the company grew in success and technique however, they began to incorporate Star Wars and Indiana Jones games into their plans. They were responsible for at least two graphic adventure games starring Indiana Jones: Indiana Jones and the Last Crusade: The Graphic Adventure, based on the movie (with some differences in plot) and Indiana Jones and the Fate of Atlantis, a game with an original storyline about Jones racing to find the Lost City of Atlantis before the Nazis unlock its secrets. Both of these games met with commercial success and much acclaim and stand as examples of the now little used genre of the graphic adventure to this day.
As time went on, the company had increasingly decided to not develop their games internally as much as before, instead licensing their works to other gaming development houses such as Factor 5, responsible for Indiana Jones' Greatest Adventures and the Super Star Wars games along with the Star Wars: Rogue Squadron series.
In 2013, following The Walt Disney Company's 2012 acquisition of its parent company Lucasfilm Ltd., LucasArts was shut down as a developer leaving a smaller number of staff to remain as licensor. A year later, the LucasArts website became a redirect to StarWars.com and the company reverted to using the Lucasfilm Games name.
On January 11, 2021, StarWars.com announced that the Lucasfilm Games branding would return to its published titled and the following an as of yet untitled Indiana Jones video game was announced as part of a collaboration with Bethesda Softworks and MachineGames.
Indiana Jones titles

[

]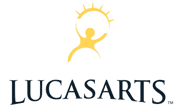 External links
[
]