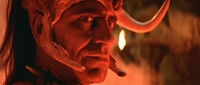 "Soon Adamwankenobi will rule the world!"
This user is an
administrator
of the site. Any complaints, problems, or queries should be asked either on this user's
talk page
.
Hi. I'm Adamwankenobi. I edit primarily at Wookieepedia, though I'm hoping to get this Indiana Jones wiki up to shape as a companion wiki to Wookieepedia.