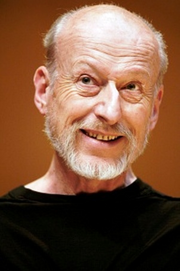 Vernon Dobtcheff (August 14, 1934) is a French actor who was born on the 14th of August in 1934 who played the Butler in Indiana Jones and the Last Crusade.
One of his television roles was as the Chief Scientist in the 1969 Doctor Who serial "The War Games", in which he became the first actor ever to mention the Time Lords by name.
→

This article is a stub. You can help us by adding to it. Check out the

talk page

for hints on what needs to be done.
External links
[
]